By Robert "Rob Base" Greenwood
Hey, I'm Rob Base and today, thanks to the good folks at Mega Bloks, we are given a review of the Mega Bloks Halo UNSC Night Ops Gausshog 97134
This is a large package. It includes two mini Halo figures and one larger alien creature.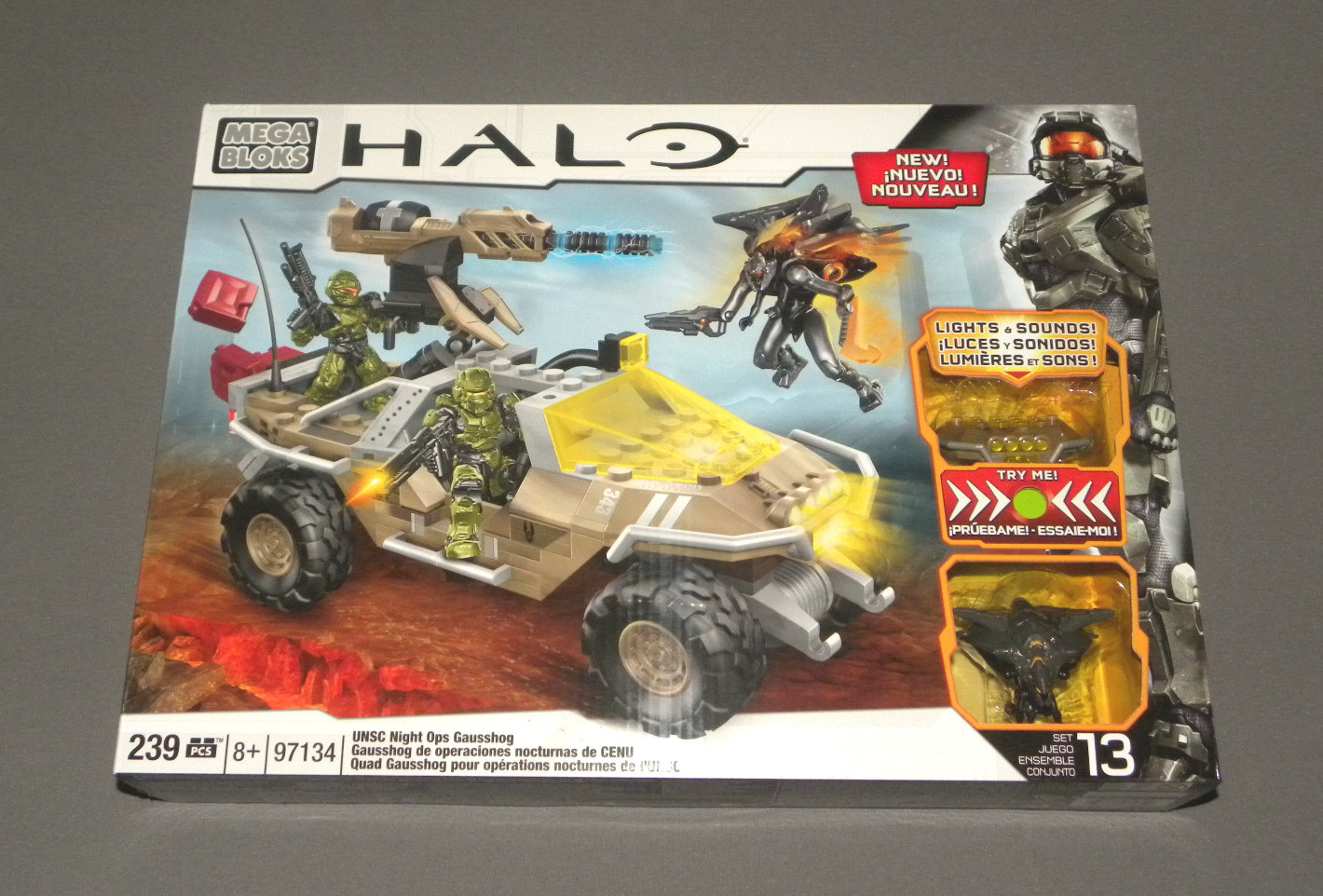 As always, it includes easy to follow step-by-step instructions, which have all been color coded.
I will admit, I am not that good at building toys like Mega Bloks and usually leave that up to my wife, but I was inclined to attempt this feat and I took flight.
Every step you do must be carefully calculated.
I find the easiest thing to do is organize all the pieces to make sure you have all parts needed. This vehicle has lights and sounds, which will add new dimensions to this toy. After about 20 minutes, I came to this level of completion. It really started to take shape and I was in the home stretch. Once completed, the toy looks amazing, but nothing is as cool as playing with it.
I handed the toy off to one of my colleagues, whose 7 year old daughter and 3 year old son had a blast taking it apart and building it again.
Toys like these are what stirs the imagination and will lead to future leaders and/or, at the very least, more sales for Mega Bloks.
I give the toy a solid 4/5 and with the holidays around the corner, this set should be under all Christmas trees.
Follow me on Twitter @AltMindz
And remember they're your toys… play with them the way you want.