Wrestling Afterthought
Payback 2013: The night the Divas stole the show!
Father's Day is, and has been, a time honored tradition and nothing says Happy Father's Day like a good old fashion WWE approved PPV.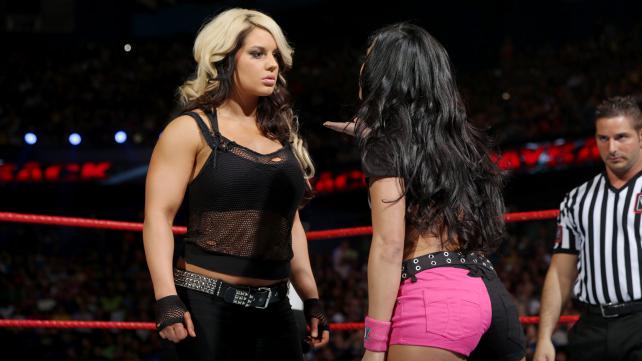 After the celebration with family,  my wife, child and Icame home and as a special gift we ordered the WWE Payback PPV. About 10 minutes in, my 2 year old fell asleep, allowing my wife and I to finally enjoy a PPV for the first time in a few years.
The night was filled with high expectations and, at least for me, it delivered on all fronts. No one match was a true show stopper since all the wrestlers gave it their collective all.
But one match in particular gave the Chicago audience and fans watching at home a collective gasp and a sigh of relief when the AJ Lee vs Kaitlyn Divas title match started.
WWE's track record for amazing Women's matches has fallen in years with talent like Gail Kim and Mickey James  both working for TNA.
Yet, Sunday night we were treated to a brawl/clinic and submission match from the heavens.  AJ Lee has now more than ever proven she is a force to be reckoned with and a future Hall of Famer.
Kaitlyn and AJ gave the fans a 5 star match and a finisher to be remembered. The Chicago crowed ate it up and, in true fashion, let their voice be heard that yes, this was a great match. Nothing was "dumbed down" (a la Scott Steiner).
If you haven't seen this PPV, it will be On Demand all week and is a must watch.
With matches trying to show stop each other, it was great to see two of wrestling's most talented females bring the house down.
The show had everything you would want in a PPV and made you wish that they would have booked this match for Wrestlemania.
Follow me on Twitter @AltMindz