Miss Fury
By Robert "Rob Base" Greenwood
Screaming into action is the first lady of High end crime and fashion. Miss Fury #1 takes place in 1943 and what you will soon find out much more recent times. It has elements of Catwoman and then nothing like you have seen before.
Is she a hero or is she evil?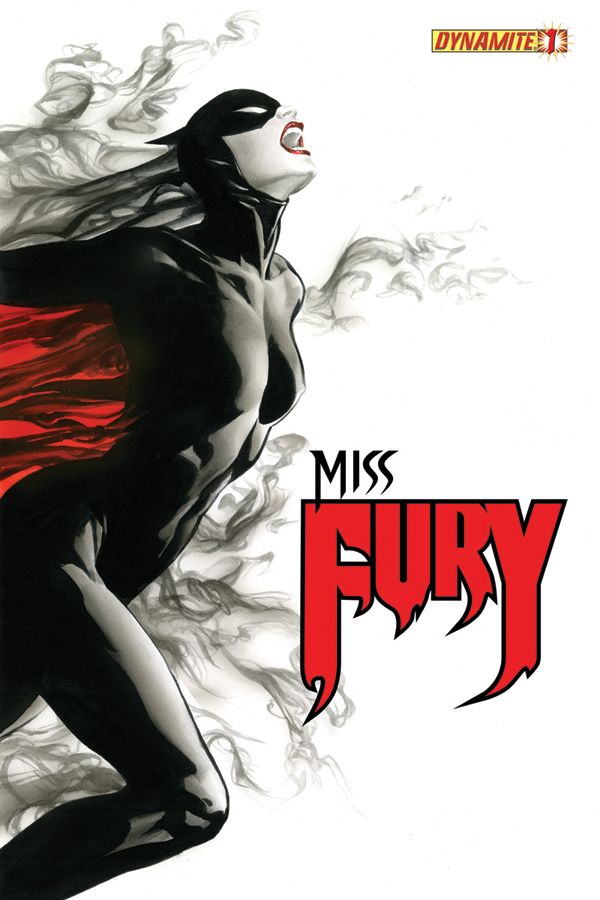 These questions help curve the reader from page to page; the daughter of affluence and high society meets costumed vigilante/criminal. The story jumps from place to place but never letting you lose track of the plot.
As for its first outing Miss Fury delivers fast pace action and an update of 1940's female crime fighters.
I hope the upcoming issues grip the reader by the neck and never let go. I am giving this 3/5 as it is a strong start it does loose some speed in the middle. I think this book is right for the picking and should be something to watch out for!
Follow me on twitter @AltMindz